Download Who We Are Brochure
Series Seating is a worldwide leader in innovative design, manufacturing and installation of ergonomic public seating systems. For 40 years Series Seating has raised the bar for fixed and loose seating and tables by offering state-of-the-art products with cutting edge technology and timeless design at competitive prices. Series utilizes LEAN manufacturing processes to assure quality and efficiencies on all product components made in our facilities. We are committed to exceeding customer expectations and improving quality of life. This is accomplished by providing the best products possible in today's market, manufactured with the protection of the environment in mind. These values and principles are reflected throughout the Series organization, and can be seen in our products, our people, and every business relationship.
Mauricio Olarte, CEO and founder of Series Seating, has earned international recognition for designing innovative seating and table products that conserve space and reduce the cost of ownership. All Series seats incorporate dynamic ergonomic designs to facilitate "active sitting", which increases blood circulation and reduces back strain, joint stiffness and muscle strain – even when sitting for long periods of time.
Founded in Bogota, Colombia in 1982, Series Seating's International Corporate Headquarters, including our Design and Engineering divisions, were relocated to Miami, Florida in 1999. The first Series Seating manufacturing facility was constructed, keeping the environment in mind, against a mountainside surrounded by beautiful gardens in Colombia. In 2017 Series Seating acquired a 202,969-square foot manufacturing facility in North Carolina revitalizing it with the environment and our people in the forefront. Expanding our production capabilities and distribution, while protecting the environment, is a commitment Series Seating is very proud of.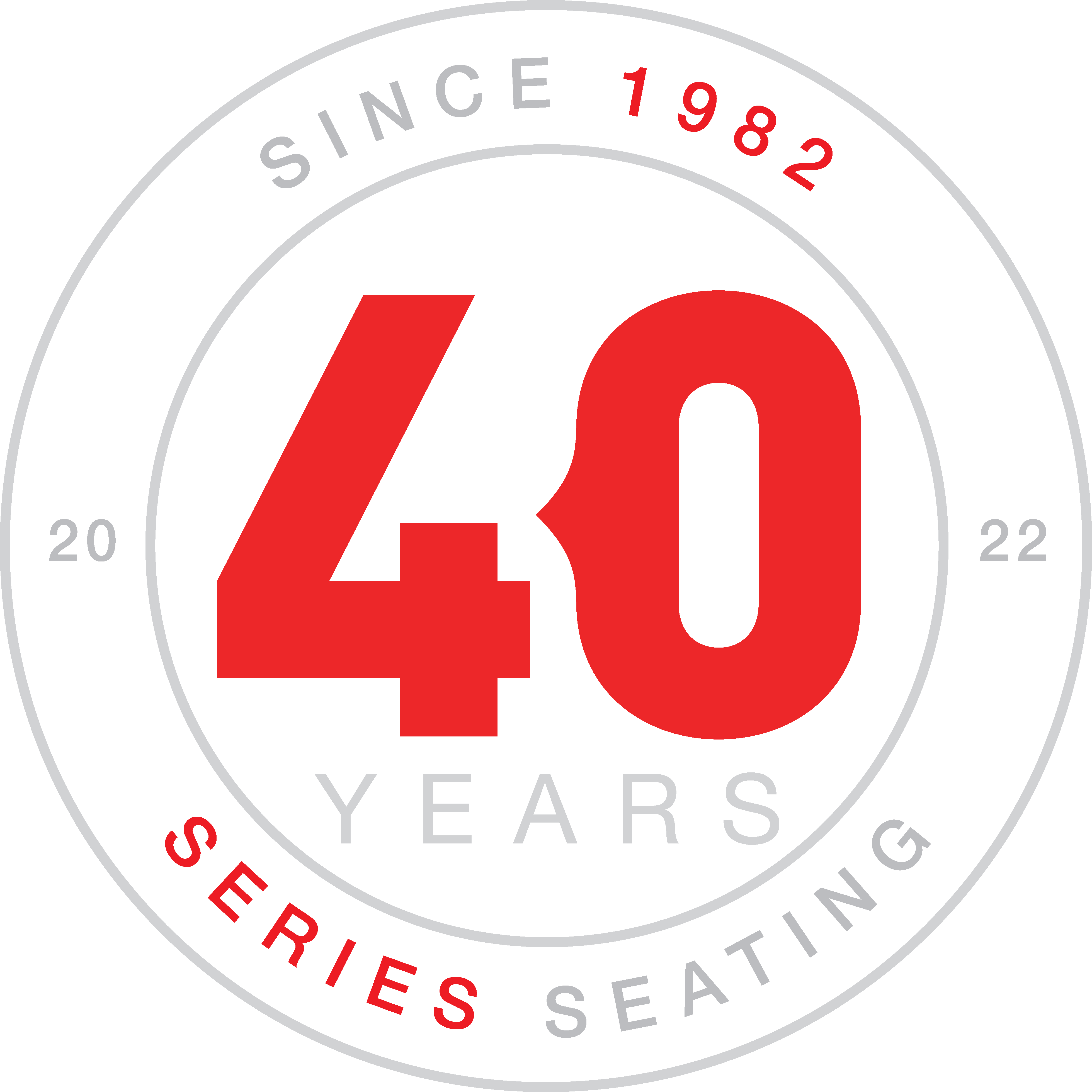 In the Stadium Market, SERIES award winning seating encompasses the greatest product strength, durability, and spacing. We do this by keeping our seats low-maintenance, easy to replace and recover, while maintaining comfort. SERIES understands that with todays easy access to technology and home theaters, sports goers want an equally comfortable experience at the stadium. Our seats are able to provide the best experience for both the venue and the customers. Following these principles has lead us to design seating for many of the world's largest and most well-known sports arenas.
SERIES maintains the same core principles when designing seats in the Education Market. From the effortless replaceable covers to the easily assembled seats, our seats provide low-maintenance long-life durability. SERIES designed the Axis Tablet with these principles in mind. The Axis tablet is the only tablet arm on the market tested for 100,000 Cycles of anti-panic operation. The tablet folds automatically when standing up, creating a safer and easier environment. The Oversized design is comfortable for left and right handed occupants. Not only has this seat single-handedly changed the safety code in the United States, but the seat design has also created an average of 30-40% more space. The increased space efficiency and seating capability results in less square footage required to meet capacity requirements.
SERIES is not just another seating option. SERIES is the new standard in seating across the globe.