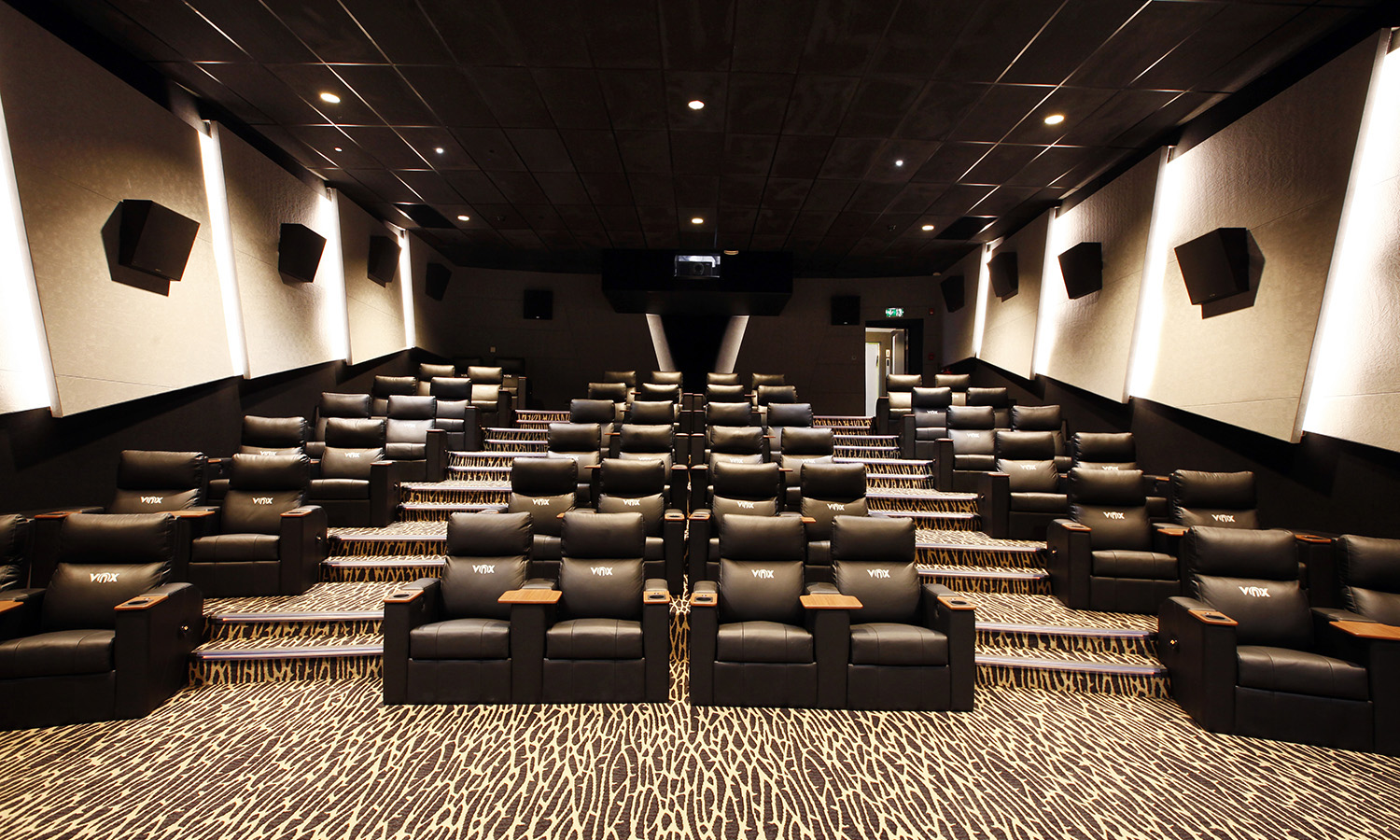 What makes the movie theater such a great experience? Is it the smell of fresh, buttery popcorn or hotdogs roasting on griddle? Is it the wide screens and surround sound? Or is it the great, cushy seats that allow you to relax and take in all the action up on the screen? Of course, all of those elements play a role in adding to the enjoyment of movie-goers, but we at Series Seating like to think that the seats add a lot more to the experience than most of the other components. As a movie theater chair manufacturer, we work with theaters all over the country, as well as in South America and Australia, to provide exceptional theater seating which can be enjoyed to the fullest by patrons.
What exactly is Theater Seating?
Obviously, there's something different about theater-style seating which adds so much to the movie-going experience, but what is it? What defines a "theater" style seat, and what makes it so ideal for watching movies? Since we have had more than 30 years in the business of designing and manufacturing these seats, we can point out a few key elements that make for great theater seats.
The first way that theater seats differ from all other types of seating is in the gradation. Because the seats in a movie theater are installed on a slant, the farthest rows are brought closer to the screen than they would be if the seating were to be laid out on a flat level. This brings the audience right up close to the performance, so they have a much better view, and it also allows the space in the theater to be used much more efficiently.
Theater style seating is nearly always laid out in this way, with the seats rising up progressively toward the back of the venue. You'll probably see this type of seating configuration elsewhere, primarily wherever large crowds are trying to watch the action on a central stage or playing field. Movie theaters typically have the seating set up on a somewhat steeper incline than you'd find at other performing arts venues because being close to the screen is of such importance. However, theater seats are typically well-upholstered as well, with comfortable headrests and good lumbar support, so that viewers can be seated for several hours and still not get restless or uncomfortable.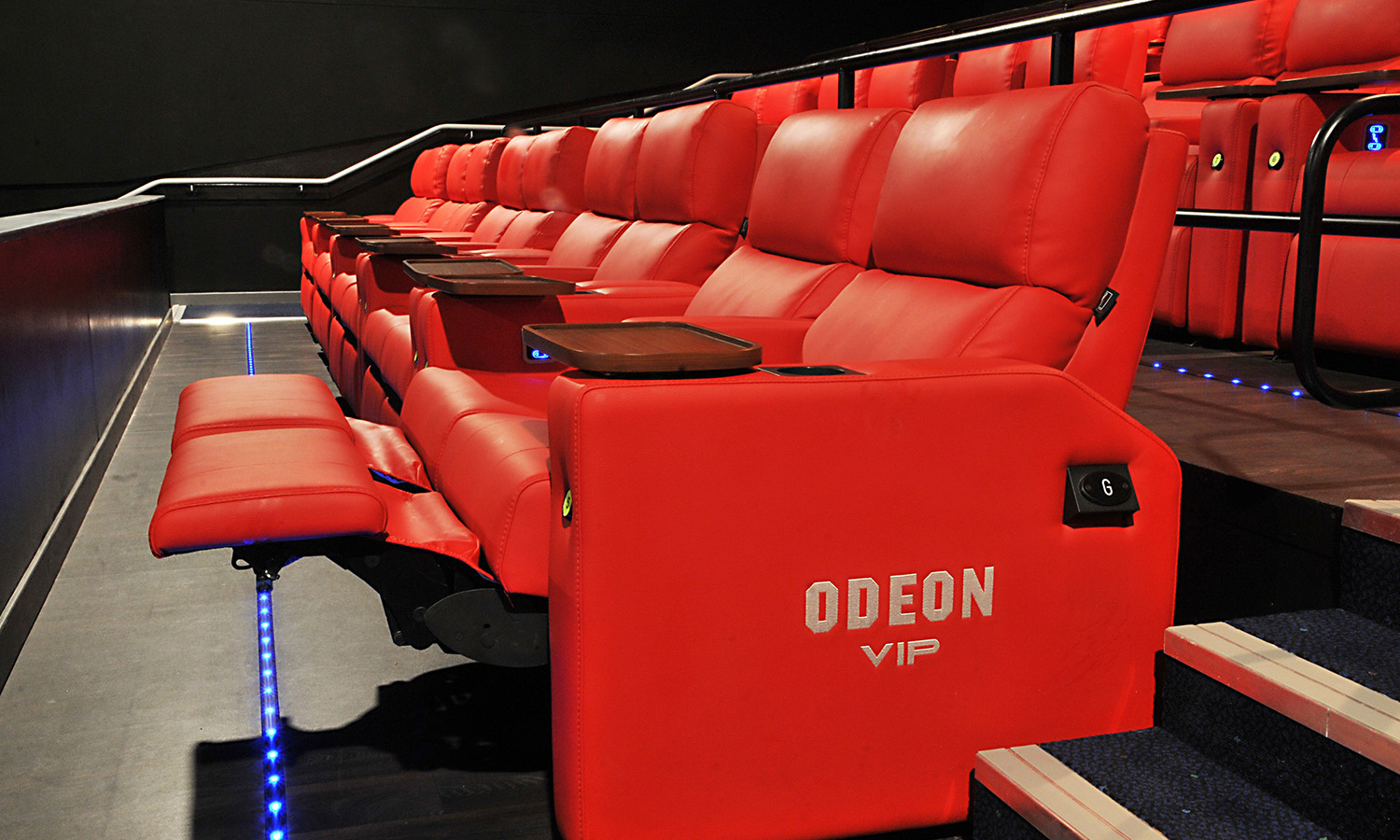 Where can you find Series Seating theaters?
Our reputation as a manufacturer of fine theater seating has allowed us to be chosen for a number of high-profile cinema construction projects around the world, and the seating in these movie theaters constitutes some of our finest work. The Cinemaxx Palembang in Indonesia is equipped with some of our very best theater seats, plush armchair-style individual seats which are so comfortable, there's a danger you might fall asleep in them before ever seeing the movie. Our movie chairs offer many additional options and accessories catering to your specific clientele; like cup holders, led lighting, powered recliners, powered headrests and more. The Centro Comercial Plaza Mayor in Chia, Colombia has our ultra-comfy, high-headrest movie chair installed so that theater-goers can lean back and be fully supported as they watch their favorite shows.
The Paseo Cinemas in Camarillo, California have been outfitted with high-back, soft cushioned seating for the ultimate in seating enjoyment and appreciation of movies. And if you really want to have a fantastic time going to the movies in the United Kingdom, go to the Odeon Telford Red Twin Theater in Telford, UK, where our top of the line super-plush seats grace the auditorium, and make patrons so happy with the seating that they want to stay seated after the movies have ended.
Setting up your movie theater with Series Seating
Of course, we are a little biased, and we do believe that Series Seating provides the absolute best movie-going experience, in terms of comfort and the sheer joy of being there in the auditorium, sitting in the most comfortable possible seat. We'd like to bring our years of expertise and experience to bear on your movie theater project, especially if you're considering the installation of new seating that audiences will appreciate more.
Our team of experts at Series Seating has extensive experience designing and manufacturing movie theater chairs, so if you want to start from scratch, we'll be glad to partner with you to get the job done quickly and efficiently. We are happy to share our expertise with you and to consult on sight lines, layout, and more, as you plan a beautiful, comfortable and successful movie theater. Call us any time at 305-932-4626, or toll-free at 1-800-729-1190, and we'll be happy to get started on your theater project. You can also fill out the form below, and a project coordinator will contact you to discuss your project. Let us know what you're planning, and we'll go the extra mile to ensure that you are provided with exceptional seating, at prices which fit your budget.
Products Discussed In This Article: